AGM START STOP CAR BATTERIES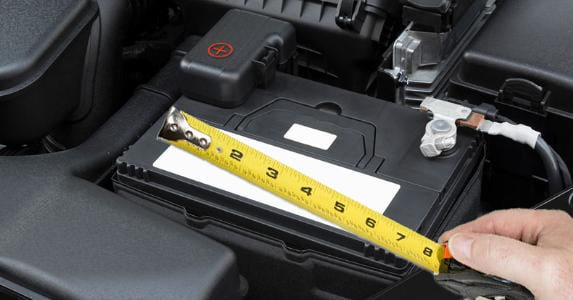 Which Start Stop Battery Do I Need?
If you're unsure to which AGM or EFB Start Stop Battery you require, you can simply measure your existing battery length & height and compare to one of the below batteries or forward us a photo of your current battery on the form at the bottom of this page.
For Ford Start Stop models, please see the EFB Battery List as these batteries are lower in height.
EFB START STOP CAR BATTERIES
AGM stands for absorbent glass mat. These AGM battery types are currently being installed on the new top of the range, stop start vehicles and other luxury vehicles on the market. They can also be very useful on performance cars that do low mileage or vehicles that have heavy electrical demands.
Stop start vehicles are becoming more and more popular due to the EU fuel emission campaign. The growing demand for AGM batteries has increased 14% in just 2 years in the United Kingdom alone.
Enhanced flooded battery technology, increasingly referred to as EFB technology in the market, offers a cost effective solution for entry level Start-Stop vehicles. EU emissions targets for these vehicles are lower than those set for higher performance models.
This has led to manufacturers developing a battery technology that meets the demands of Start-Stop operation in a higher state of charge than expected from AGM technology, but lower than that expected from standard wet-flooded starter batteries.
Send us a photo of your existing battery and we will check it for you
START STOP SYSTEM
If your vehicle has a Start Stop System, you will require an AGM or EFB Battery. Click below to see our range.